Written Images is a generative book with artworks from different artists. All images are unique, created on-demand, when a new copy of the book is printed. 70 applications were submitted (see the overview video), and a jury selected 42 of these for the final collection.
Some of the submissions that caught my eye:
Cindermedusae
First, I think Marcin Ignac's Cindermedusae is an amazing work. He generates imaginary sea creatures in the style of Ernst Haeckel.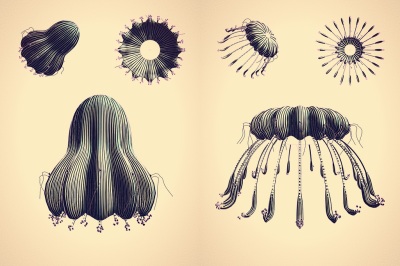 Cindermedusae was created in Cinder and OpenGL, and generates images in near-realtime (one of the requirements for Written Images was a maximum calculation time of 15 seconds).
Division
W:Blut created Division for Written Images. It seems to be created using his interesting Hemesh library for Processing.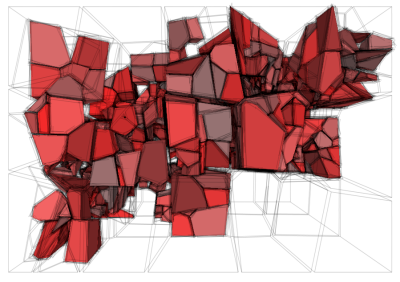 Origami Butterfly
Jonathan McCabe contributed with the Origami Butterfly. His images are created using an iterated folding process in 2D – which is interesting, because the Kaleidoscopic Iterated Functions Systems and the Mandelbox use a similar approach, but in 3D.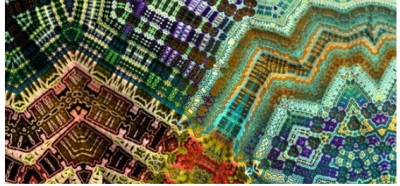 The Origami Butterfly process is described in a bit more detail at this post at Generator.x.
Jacob's Cave
Jacob's cave is made by Sansumbrella, created using Cinder. Intriguing complex shapes, yet very simple and elegant: