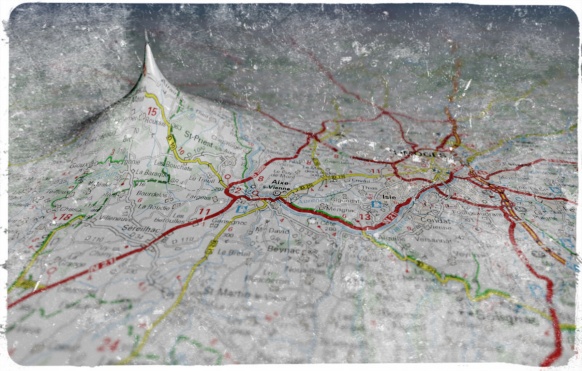 In Michel Houellebecq's novel The Map and the Territory, the (fictional) principal character gains some fame by creating a series of photographs of Michelin road maps. Some of the images are described in detail: in particular one taken of a map near the village of Châtelus-le-Marcheix.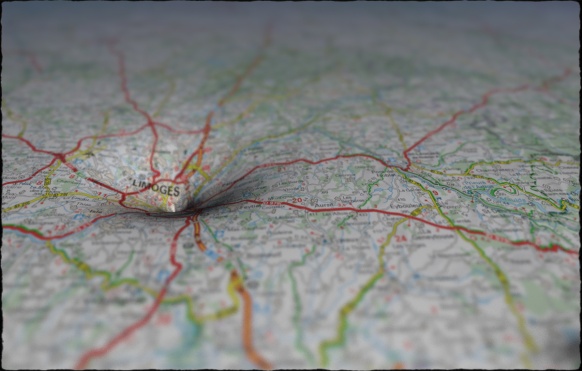 I decided to recreate this (using Fragmentarium to simulate the camera optics). And of course I couldn't resist to add a few singularities to the projection model.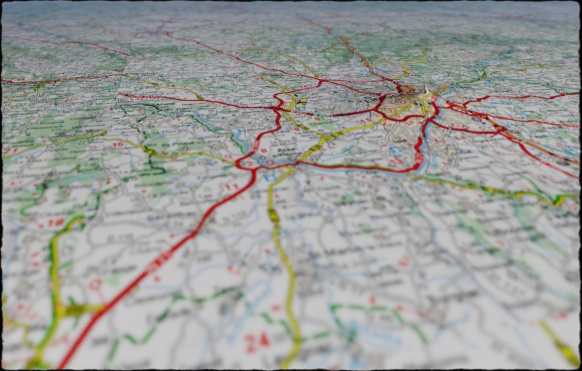 As for the maps, I used the online version of Michelin's road maps taken from the same region – hopefully this qualifies as fair use.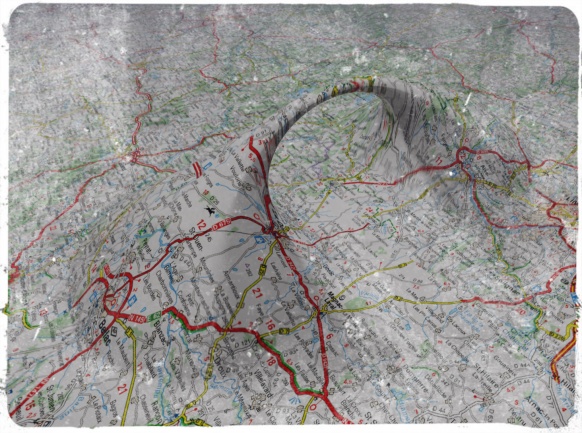 Click the images to see a larger version – these images work better when viewed large.