A lot of great images have been made of the Mandelbulb, the Mandelbox, and the various kaleidoscopic IFS's (the non-platonic non-solids). And it turns out that by combining these formulas (and stirring a few assorted functions into the mix), a variety of new, amazing, and surprising forms emerge.
I'm currently working on making it easier to combine different formulas in Fragmentarium – but until I get something released, here is a collection of images and movies created by Mandelbulb 3D (Windows, free) and Mandelbulber (Windows, free, open-source), that illustrates the beauty and diversity of these hybrid systems. Be sure to view the large versions by following the links. The images were all found at Fractal Forums.
Videos

Buddhi – Mandelbox and Flying Lights

Jérémie Brunet (Bib) – Weird Planet II

Jérémie Brunet (Bib) – Like in a dream II
Images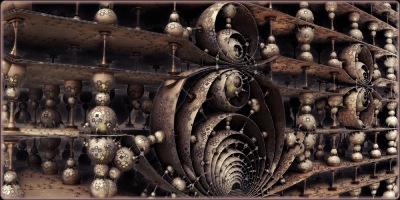 Lenord – Pray your Gods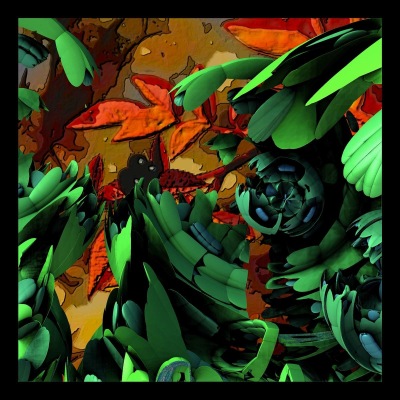 Tomot – It's a jungle out there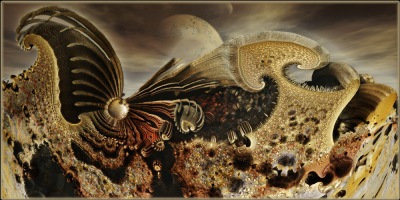 Lenord – J.A.R.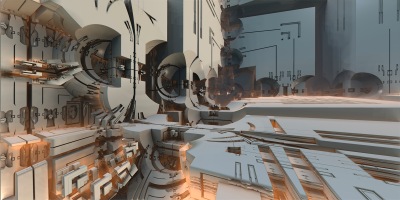 MarkJayBee – Security Mechanisms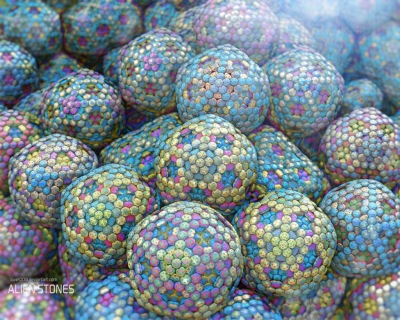 Fractal00 – Alien Stones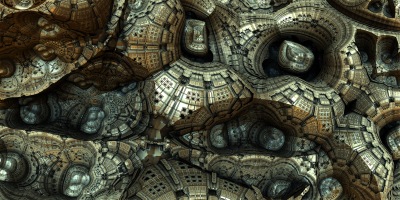 Kr0mat1k – Restructuration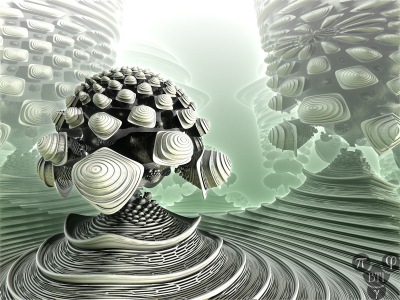 BrutalToad – Jülchen