Post I.T. Shooter is small indie game by Kloonigames (run by Petri Purho, a computer science student in Finland, who each month creates a new indy game in seven days).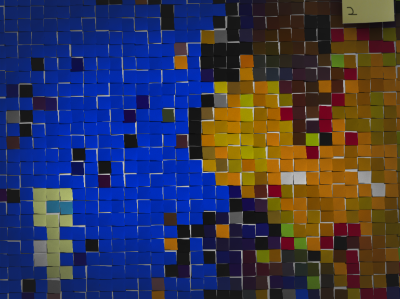 Unique aesthetics combined with a nice soundtrack, and randomly generated invaders!
The invader generator was inspired by Jared Tarbell's Invader Fractal algorithm. Be sure to also check out Dave Bollinger's Pixel Robots – also inspired by Tarbell's work.