The Fairlight Computer Musical Instrument was the first digital sampler ever created. This ~£20000 synthesizer revolutionized the digital music scene (at least for the few artists who could afford it at the time).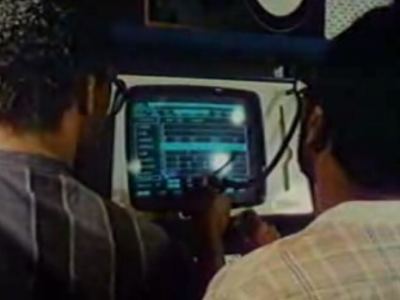 This YouTube video (from 1983) shows Herbie Hancock jamming away on his Fairlight CMI (probably a Series IIx, because of the page-R pattern sequencer). Notice the light-pen driven GUI on the monochrome monitor!
Jan Hammer was also a Fairlight devotee – this early and incredible corny music video (featuring the Miami Vice Theme, of course) actually shows several screenshots from the Fairlight GUI.